West Hills Academy Open House
Presentation: The Effect of Screen Time on Children
Thursday, November 16th 6:30 pm – 7:30 pm
Be a part of an exclusive presentation on the effects of screen time on children: How much is 'too much'? Are there any risks? What can we do as parents?
See the Difference
Our open house is your chance to learn why West Hills Academy is the premier private elementary school on Long Island. Learn about our individualized learning techniques, smaller class sizes and our ability to tap into a child's specific learning style.
If your child is not living up to his/her potential in their current school, we can help. Join us at our open house to see why we're the answer for so many parents on Long Island.
Presentation
The Effects of Screen Time on Children
As our society becomes more dependent on electronics and screens, many parents are left wondering what effect staring at screens may have on their children.
What is 'Screen Time?'
'Screen Time' is the term used for that amount of time a person spends staring at an electronic screen.
This can include smart phones, tablets, computers, and even modern televisions. While learning new technologies is important for young people, many studies are being done on the effects the screens themselves can have on a person after prolonged use.
Some questions we've heard include:
What are the long-term effects?
What studies are being done?
How much is 'too much?'
What can we do as parents to help guide our children?
Join us as our director, Kim Doxey-Davila, explains to parents what the effects of screen time can be on children and what we can do as parents to help.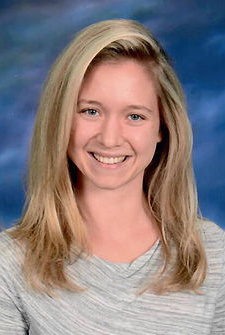 Kimberly Doxey-Davila, M.A.
West Hills Academy Director
Kimberly received her Master of Arts in Speech-Language Pathology from Hofstra University. She also holds a New York State Teaching Certification for Students with Speech and Language Disabilities. Prior to joining the Gersh Organization, Mrs. Doxey-Davila worked in the special education field for the past 12 years in a variety of capacities. Her most recent role included a directorship of a special education department in a community center, where she designed and implemented social and recreational programs for children with special needs.
What to Expect
Theres a lot of new things happening at West Hills Academy, so both new and current families are encouraged to attend!
Presentation
Hear our Director, Kim, give a special presentation on 'The Effects of Screen Time on Children.' In the presentation we'll explore how the emergence of electronic devices and the growing dependence on them effects our children's growth, health, and well-being.
A Word from our Director
Hear from our director, Kim Doxey-Davila, about school happenings, upcoming events and more. Be the first to find out about what's in store for next school year. You don't want to miss it!
Q&A Session
It's not surprise, we've been creating a buzz in the community. We encourage families to take this time to ask our staff and director questions you may have about our school, curriculum, teaching philosophy, etc. It is our goal to educate the community about the wonderful things we've been doing.
About Us / Our Curriculum
Built on 25 years of experience in the field of education, we specialize in meeting the needs of students for whom the traditional classroom has failed. Learn how we are able to go much further to help a child than any other school can.
Explore West Hills Academy
We Look Forward to Having You!
1-631-760-7992