Table Talk
West Hills Academy
---
West Hills Academy Families already know all about our weekly "table talk" e-mails. The purpose of this email is to help foster conversations between you and your child, about what they are doing in school. These types of conversations can happen around the dinner table or during any family time spent together.
To further assist families in creating meaningful discussions and getting involved in their children's education plan, we will begin posting our weekly Table Talks on this page. Parents will still receive personalized e-mails each week, but can now refer back to this page to get an overview of what their child has been learning.
Please click on the title or image to read the full post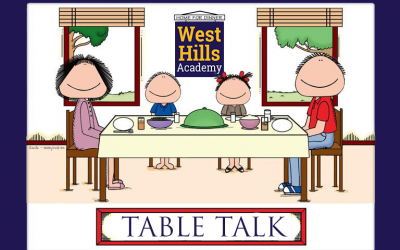 Our Academy class has had a productive and exciting week! This week's "table talk" topic: Our students participated in an interesting science lab, where they got a chance to grow their own crystals! You might have seen their amazing creations on our Facebook page. The...