High School Program
Building the skills necessary to succeed in life after school, whether college or career-bound.
Our high school program is inspired by our widely-successful "I Am I Can" (IAIC) model in our Gersh Academy schools. As an extension of our K-8 program, our high school is designed for the "West Hills Academy" student who needs continued support to successfully prepare for college life, a career, and beyond. Located on the same campus as West Hills Academy, students can access the same academic and therapeutic resources, such as mental health professionals, related service providers, and an Orton Gillingham reading program to enhance their individual learning plan as needed.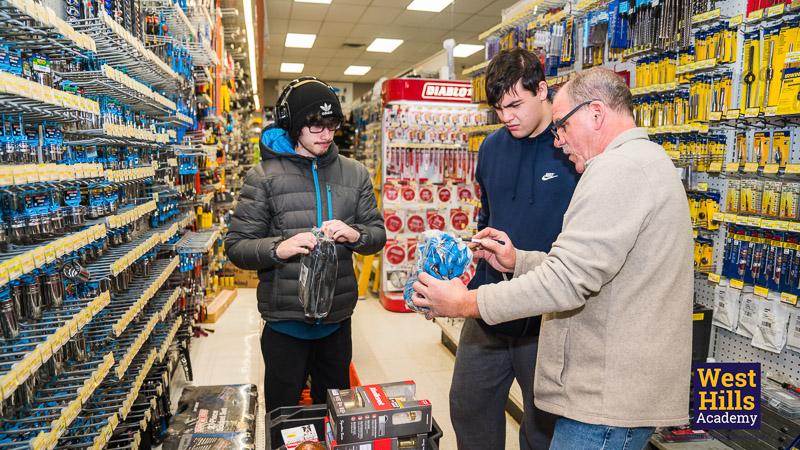 Reaching new Heights
Preparing for the Future
Our High School program places an emphasis on vocational/job skills, life skills, and social skills to prepare students to take the next step after graduation.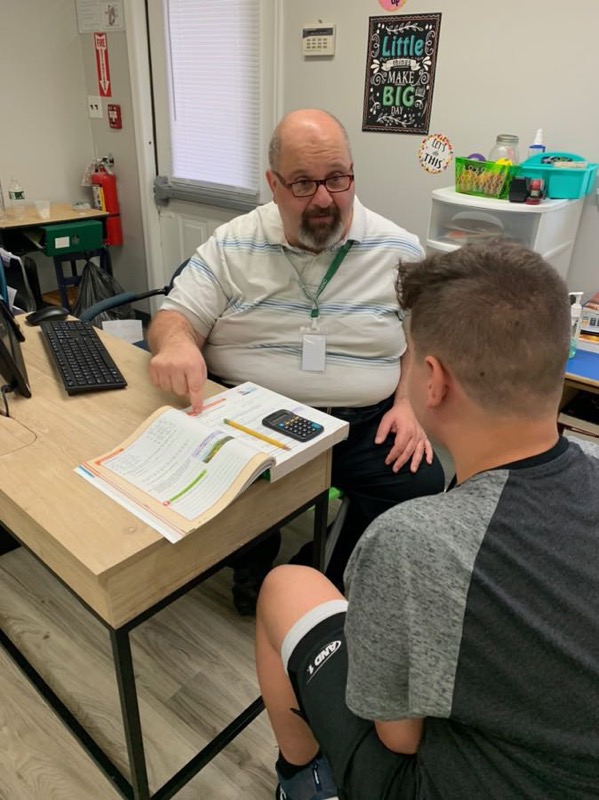 Curriculum
We offer Regents level courses in the context of small class sizes and a flexible learning environment to ensure each students' success. Our environment is intentionally intimate, with a favorable class size of 6 students or less. Each class is led by a teacher who specializes in the content area, along with at least one other assistant. There are periods built into each students' schedule designated solely for test preparation, targeting essential steps for success such as strengthening study skills, promoting self-advocacy, and simulating testing conditions.
Therapeutic Support
At the high school level, our therapeutic interventions are heavily focused on promoting independence. We utilize a combination of therapies that incorporate the student into the intervention process, such as Collaborative Problem Solving (CPS) and Cognitive Behavioral Therapy (CBT). Our methodology is to not only teach the student about the strategies, but to help them generalize them to outside settings, preparing them for future transitions into the college and/or career world.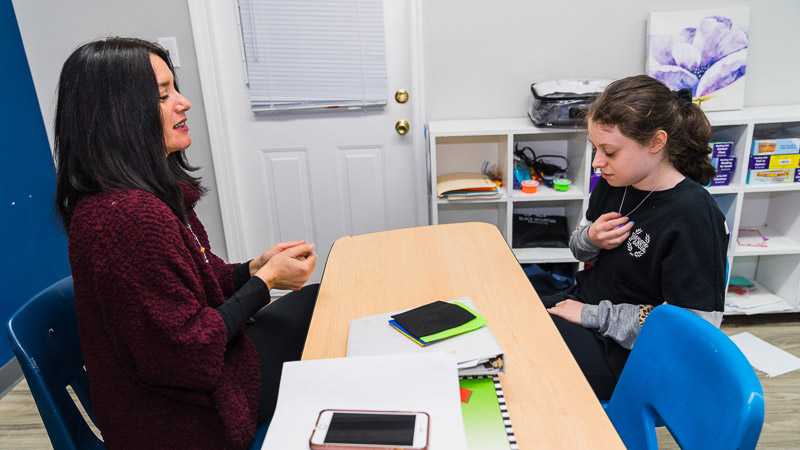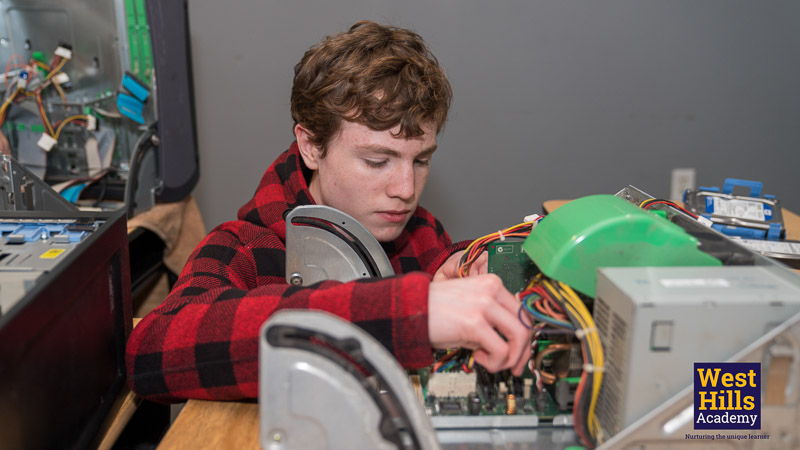 Vocational Training
Our program emphasizes the importance of equipping our students with career readiness skills to afford them with as many opportunities as possible beyond high school. Located in the heart of Huntington, our program has partnered with numerous local businesses to offer our students diverse internship opportunities. We have trained vocational coordinators that are dedicated to assisting the students on and off site with developing and transferring necessary job skills.  The goal of our vocational program is to empower our students to independently manage their internships and ultimately build a network of professionals for employment opportunities in the future.
FEATURES
Program Features
Academics
On track or ahead of their peers in public school.
Social Skills
Making friends, interacting in public, transportation and more.
Individualized Learning
Lessons that conform to the needs of the student, not the other way around.
Support for Developmental Delays
Supporting students with Autism, Anxiety, ADHD, Depression, and more.
Therapeutic Support
Supporting the needs of our students.
Behavioral Support
Highly trained staff capable of handling situations.
Emotional Support
Because school should never be a place to feel anxious.
Appropriate Classroom Ratios
Teacher's aides and 1:1s in every classroom.
Academic Pillar
Ensuring excellence in academics and that all of our students are on track for a regents or local diploma.
Social Pillar
Ensuring students are able to navigate a social environment and succeed in a group setting.
Emotional Pillar
Ensuring students have the tools and support to navigate an uncertain and changing world with confidence.
TESTIMONIALS
What Our Parents Say
I felt the need to send you a message and let you know again how grateful I am for all the staff at West Hills for embracing my son these past two years. The respect, dedication, compassion and absolute love for my son is very heartwarming. I could not have imagined a better placement for him and most of all I know he has felt all of this as well.
This is such a wonderful school. The staff and director are doing incredible work here with our child. I am so thankful for this school. Complete life changing experience for our whole family.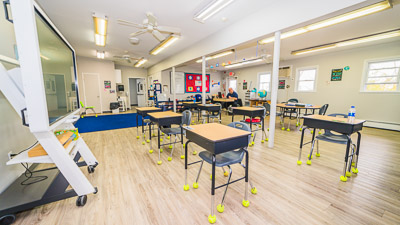 Extended School Year
For Longer IEPs
Offers children with special needs the opportunity to maintain the progress they achieved throughout the school year as well as prevent regression.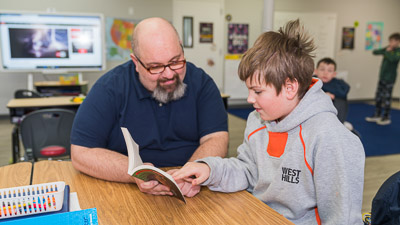 Orton-Gillingham Reading Program
Multi-Sensory Reading Program
Combines multi-sensory techniques along with explicit teaching of the structure of the English language to help students of all reading levels master the material and become better readers.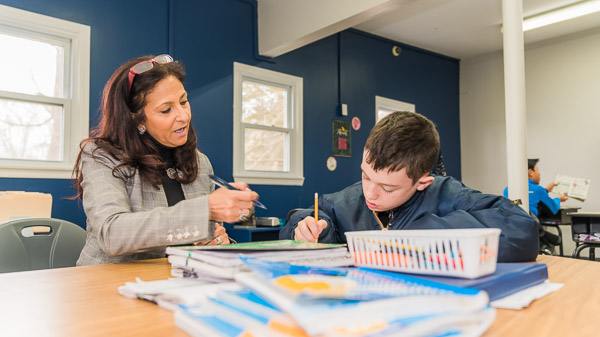 K-8 Program
Custom Education that Works
Promoting academic success through flexible, fluid learning plans designed for the individual student in order for them to either meet or surpass the standards for their grade level.
Schedule a Tour Today
Take the next step in providing your child with the education and future they deserve. Schedule a tour of our beautiful 18-acre campus and learn how we can help your child flourish. A life-changing education is just a phone call away.
Contact Admissions